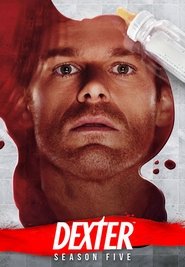 Dexter (2006) Sezona 5 online sa prevodom
Serija Dexter Sezona 5 online sa prevodom, gledaj besplatno u HD kvalitetu. Sve su epizode serije Dexter Sezona 5 sa prevodom.
The fifth season of Dexter premiered on September 26, 2010, and consisted of 12 episodes. The season focuses on how Dexter comes to terms with the aftermath of the Season 4 finale, stopping a group of serial rapists and avoiding a corrupt cop who learns his deadly secret.