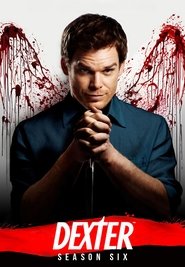 Dexter (2006) Sezona 6 online sa prevodom
Serija Dexter Sezona 6 online sa prevodom, gledaj besplatno u HD kvalitetu. Sve su epizode serije Dexter Sezona 6 sa prevodom.
The sixth season of Dexter premiered on October 2, 2011 on the television cable network Showtime, and consisted of 12 episodes. The season follows Dexter's and Miami Metro's investigations into a string of bizarre ritualistic killings featuring overtly religious apocalyptic symbolism. On November 18, 2011, it was announced that Dexter had been renewed for two more seasons.