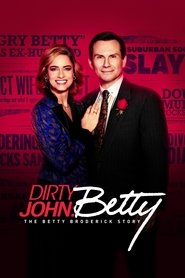 Dirty John (2018) Sezona 2 online sa prevodom
Serija Dirty John Sezona 2 online sa prevodom, gledaj besplatno u HD kvalitetu. Sve su epizode serije Dirty John Sezona 2 sa prevodom.
Betty Broderick, the perfect Southern California blonde wife and mother, supports her handsome college boyfriend Dan through both medical and law school. When he explodes into the San Diego legal community as a superstar, Betty is finally enjoying the fruits of their labors. That is, until Dan hires Linda, a bright, beautiful young woman without baggage. Betty's attempts to fight back and enraged refusals to accept reality only serve to isolate and destabilize her until she loses her very identity. And Dan's cold confidence blinds him to the bear he has created, and won't stop poking … until it's too late.