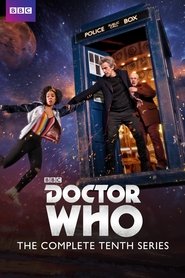 Doctor Who (2005) Sezona 10 online sa prevodom
Serija Doctor Who Sezona 10 online sa prevodom, gledaj besplatno u HD kvalitetu. Sve su epizode serije Doctor Who Sezona 10 sa prevodom.
Doctor Who, Season 10 sees Peter Capaldi embark on his thrilling final chapter as the Twelfth Doctor as well as the introduction of brand new companion Pearl Mackie as Bill Potts and the return of Matt Lucas as Nardole. Fantastic adventures and terrifying monsters await the team of heroes as they journey through space and time. Expect laughter, danger and exhilarating escapades in this final season under the helm of lead writer and executive producer Steven Moffat.