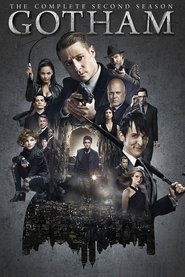 Gotham (2014) Sezona 2 online sa prevodom
Serija Gotham Sezona 2 online sa prevodom, gledaj besplatno u HD kvalitetu. Sve su epizode serije Gotham Sezona 2 sa prevodom.
The stakes are higher than ever as Gotham explores the origin stories of some of the most ambitious and depraved Super Villains, including The Riddler, The Joker and Mr. Freeze, and Bruce Wayne uncovers more secrets from his father's past.