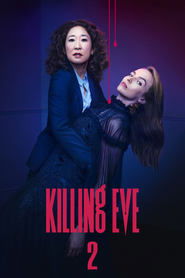 Killing Eve (2018) Sezona 2 online sa prevodom
Serija Killing Eve Sezona 2 online sa prevodom, gledaj besplatno u HD kvalitetu. Sve su epizode serije Killing Eve Sezona 2 sa prevodom.
Villanelle has disappeared, and Eve is left reeling, having no idea if the woman she stabbed is alive or dead. With both of them in deep trouble, Eve has to find Villanelle before someone else does. But unfortunately, she's not the only person looking for her.