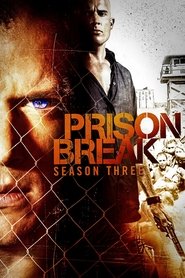 Prison Break (2005) Sezona 3 online sa prevodom
Serija Prison Break Sezona 3 online sa prevodom, gledaj besplatno u HD kvalitetu. Sve su epizode serije Prison Break Sezona 3 sa prevodom.
Just when they thought they were out, they are pulled back in — for the most dangerous escape ever. Season three finds Michael Scofield wrongly incarcerated in Sona, a hellish Panamanian prison where there are no rules, no guards, and no escape.