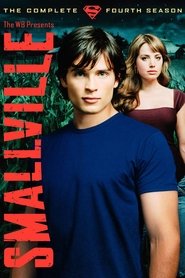 Smallville (2001) Sezona 4 online sa prevodom
Serija Smallville Sezona 4 online sa prevodom, gledaj besplatno u HD kvalitetu. Sve su epizode serije Smallville Sezona 4 sa prevodom.
Clark Kent will have plenty of reasons to remember his senior year! Lois Lane — smart, opinionated and entirely annoying to Clark — arrives in Smallville to look investigate the death of her cousin. Lana gets a new older boyfriend. Clark decides to go against his parents' wishes and joins the football team as a quarterback. And while Clark sets off on a quest to to find three mysterious Kryptonian crystals, Lex steps further from the light into darkness.