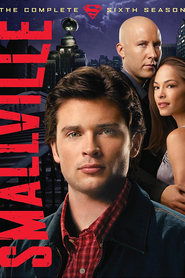 Smallville (2001) Sezona 6 online sa prevodom
Serija Smallville Sezona 6 online sa prevodom, gledaj besplatno u HD kvalitetu. Sve su epizode serije Smallville Sezona 6 sa prevodom.
Clark manages to escape from the Phantom Zone with the help of an unexpected ally. He subsequently sets out on a mission to hunt down the dangerous prisoners who followed him to Earth. Adding to Clark's troubles, there is a new vigilante in town who goes by the name Green Arrow. Meanwhile, Lex and Lana take the next step in their relationship. As the season progress, the rivalry between Clark Kent and Lex Luthor will explode into a fierce good-versus-evil battle.