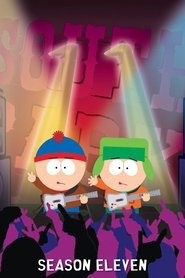 South Park (1997) Sezona 11 online sa prevodom
Serija South Park Sezona 11 online sa prevodom, gledaj besplatno u HD kvalitetu. Sve su epizode serije South Park Sezona 11 sa prevodom.
The eleventh season of South Park, an American animated television series created by Trey Parker and Matt Stone, began airing on March 7, 2007. The 11th season concluded after 14 episodes on November 14, 2007. This is the first season to have uncensored episodes available for DVD release. This is also the season featuring the three-part, Emmy Award-winning episode "Imaginationland".