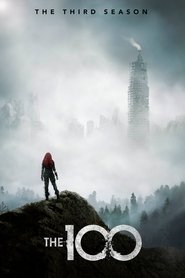 The 100 (2014) Sezona 3 online sa prevodom
Serija The 100 Sezona 3 online sa prevodom, gledaj besplatno u HD kvalitetu. Sve su epizode serije The 100 Sezona 3 sa prevodom.
Reunited with the survivors of the space-station Ark that fell to Earth, Clarke Griffin and her band of juvenile delinquents have faced death at every turn. Though Clarke was alternately challenged, supported and betrayed by her own people and alliances with the Grounders, they could always find common ground in survival. But victory came with a terrible price. The challenges continue in season three as they not only determine what kind of lives they will build, but what it will ultimately cost them.