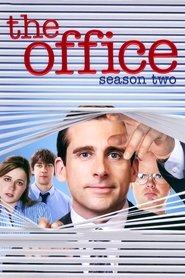 The Office (2005) Sezona 2 online sa prevodom
Serija The Office Sezona 2 online sa prevodom, gledaj besplatno u HD kvalitetu. Sve su epizode serije The Office Sezona 2 sa prevodom.
Beginning with "The Dundies", the second season further developed into the plot of the fear of company downsizing, along with the introduction of new characters and developing some of the minor ones—especially that of Dwight Schrute. Michael Scott soon starts a relationship with his boss Jan Levenson and, Pam Beesley and Jim Halpert's relationship become one of the focal points of the season. Their compatibility becomes more obvious as Jim's feelings for Pam continue to grow, while she struggles with her relationship with the warehouse worker Roy Anderson.