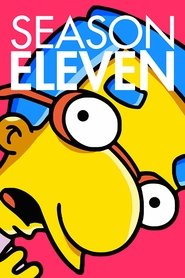 The Simpsons (1989) Sezona 11 online sa prevodom
Serija The Simpsons Sezona 11 online sa prevodom, gledaj besplatno u HD kvalitetu. Sve su epizode serije The Simpsons Sezona 11 sa prevodom.
The Simpsons' 11th season originally aired between September 1999 and May 2000, beginning on Sunday, September 26, 1999, with "Beyond Blunderdome". The showrunner for the 11th production season was Mike Scully. The season contained four hold-over episodes from the season 10 production line.