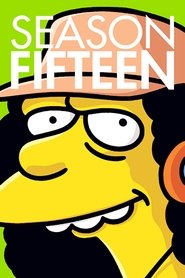 The Simpsons (1989) Sezona 15 online sa prevodom
Serija The Simpsons Sezona 15 online sa prevodom, gledaj besplatno u HD kvalitetu. Sve su epizode serije The Simpsons Sezona 15 sa prevodom.
The Simpsons' 15th season began on Sunday, November 2, 2003, with "Treehouse of Horror XIV". The season contains five hold-over episodes from the season 14 production line. The most watched episode had 16.2 million viewers and the least watched had 6.2 million viewers.
15 - 1

15 - 2

15 - 3

15 - 4

15 - 5

15 - 6

15 - 7

15 - 8

15 - 9

15 - 10

15 - 11

15 - 12

15 - 13

15 - 14

15 - 15

15 - 16

15 - 17

15 - 18

15 - 19

15 - 20

15 - 21

15 - 22